Hello first Friday in July!?! Boy did that get here fast! I love the 4th of July weekend! We also make great family memories, and I'm looking to our festive celebrations tomorrow with the family! So grateful to live in our great nation!
I'm linking up today with Doodle Bugs Teaching to bring you my edition of five for Friday.
A couple of days ago I discovered a wonderful drive thru safari about an hour from my house. How on earth I hadn't heard of it till now is beyond me!?! My husband has a few weeks off this summer (High School football coach) so we took the day to take Aubree to the safari and OMG! it was awesome!! We had the best time! The animals were so calm and just walked up to the car. When you check in they give you food to give out to all of the animals.
Mr. Camel reached all the way into our car into the center console and got one of bags of food!! So fun, but I was starting to panic on how we were going to get him out!
Last summer I bought Aubree a new backpack from a shop on ETSY called Four Loves! It was quite possibly the cutest backpack I've ever seen was the perfect size for her nap mat, etc. I'm in the process of ordering another one for this year. Cause ya know, a girl needs a new bag every school year, right??
I'm in the process of getting a professional blog design created!! Praise the Lord!! My poor freebie blog design has turned into a jumbled mess and I CAN NOT WAIT to see what Parker over at P.J Design Laboratory comes up with for me!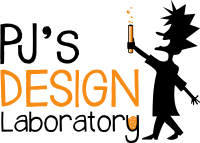 Even though it's summer I am always trying to check things off my teacher to-do list! I finished my meet the teacher gifts super early this year and it feels great to check that off! You can find the FREE tag HERE!
My birthday was last week and I got a Fitbit Flex! Y'all, I'll be the first to admit it, I DO NOT like to work out! I watch my meal portions and call it a day. I went back and forth on getting one because the basic is around 100 buck and for someone who doesn't workout, I didn't want to waste my money. But it is so neat and does so much more than count steps! I track calories, water in take, my sleep pattern AND you can add friends and have challenges! So fun, love some friendly competition!
Enjoy the rest of your summer and check back in a bit for my NEW BLOG DESIGN!! EEKK!!
And just for fun... A picture of my joyful girl!